SoulFull examines how the food we grow and eat impacts the health of our bodies, minds and planet. This episode...
Read More

Petranella started farming on her 1.5ha plot two years ago. Previously, she used to work as an administrator for Save...
Read More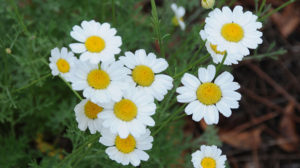 Do you know mosquito coil is just paste from this flower that grows so well in Zimbabwe and across Africa.Ladies...
Read More

Zimbabwe Traditional and Organic Food and Seed Festival is yet around the corner this time on the virtual platform.
Read More